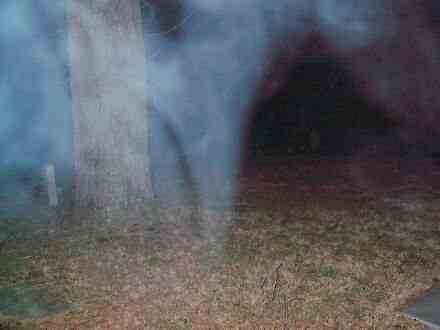 Debbie, from Hampton, Va. sends us this fine cemetery "ectoplasm" photo. It was taken over a grave that was previously vandalised by a group of teens who later that same night had a bad auto acccident. The teen who had opened the grave on a dare was killed.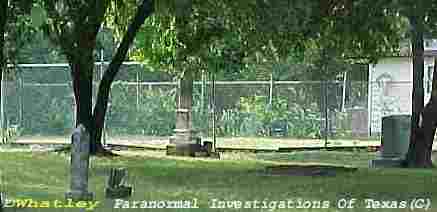 DWhatley,(Soulsearcher)of Dallas, Tx,sends this apparition photo of a dark robed figure looking thru a cemetery fence.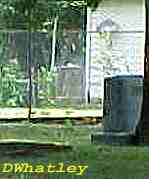 He states that while on a family outing,he snappedthe spooky picture at Western Heights Cemetery in Dallas.This is the burial place of Clyde Barrow...perhapsthe grim reaper looks after the remains of the notoriuscriminal........