Talking Shadows
Deep in the abyss of dispair
voices struggling to reach the air
Souls flourish, seeking to enter the light.
Out of shadows of that long night
while searching for ears to hear of their plight
Souls are desparate for mortals to listen without fright.
Talking shadows in dreams at night
compel us to to gasp with all our might.
Know that with faith and love we win the fight
to quiet the talking shadows after bringing them to the light.
Peace and love then surrounds all in the air
Leaving behind all heart ache and despair.
Sent to us by:
Pamela Rivette
January 19th 2009
Psychic Pamela Rivette (also known as RainbowMoon Under Sun) works with Paratexas.com on cases occasionally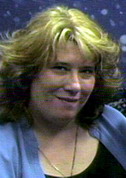 Tarot, psychic readings by phone or in person
Alvin, Texas, and Houston-Galveston area