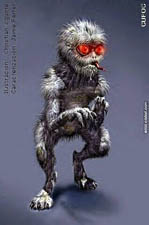 Christian Aguirre, artist and graphics designer from Santiago, Chile, spent four months gathering details of CHUPACABRA eyewitness sightings from accounts compiled by the CALAMA UFO CENTER. From these accounts of residents living on the outskirts of Calama, Chile, Aguirre created these pictorial representations of the creature. His work shows the creature in the most common poses and locations as seen by those witnesses.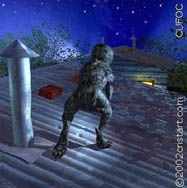 THANKS TO:
Dr. Virgilio Sanchez-Ocejo Miami UFO Center ufomiami@prodigy.net
Jaime Ferrer R.Calama UFO Center/Miami UFO Center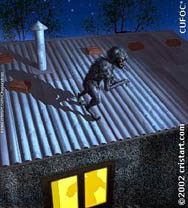 Witnesses to Chupacabra sightings report peculiar feelings of negative energy during moments when the creature is moving thru the air by jumping or "levitating"